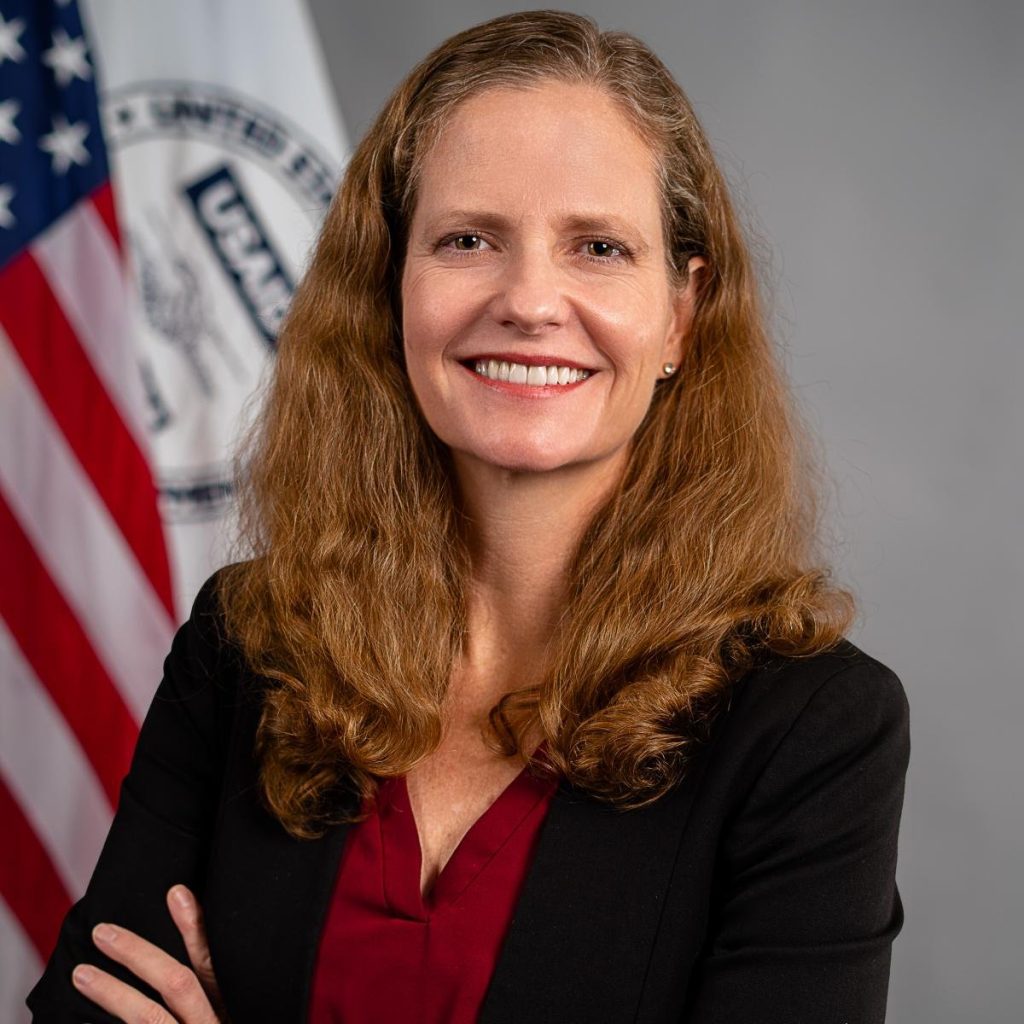 The Daily Wire: President Joe Biden's nominee to a key State Department position has a history of political statements, according to a watchdog group.
According to a memo first shared with The Daily Wire from the American Accountability Foundation, Margaret L. Taylor, Biden's pending nominee for State Department legal adviser, has repeatedly taken partisan positions in the past, including expressing effusive praise for California Democratic Rep. Adam Schiff.
"Margaret Taylor is a political hack who should not be anywhere near the State Department. Given her glowing praise of Adam Schiff's unscrupulous and dishonest tactics, she has zero credibility to make sure Biden's State Department is corruption free and in keeping with the law," the AAF said in a statement to The Daily Wire. "Her comments raise concerns about her ability to faithfully serve in government without her political biases turning her into another Deep State partisan."
---
Here's what we found:
WROTE OP-ED IN SUPPORT OF ADAM SCHIFF:
In a New York Times op-ed from October 4, 2019, titled "Adam Schiff Is the Right Man for the Moment," Margaret Taylor praised Adam Schiff ahead of the impeachment trial of President Trump. Taylor emphasized Schiff's role in "setting the tone and strategy" of the impeachment inquiry. Taylor lauded his organization of key witness depositions and warned the administration about potential obstruction and delays, drawing parallels to the article of impeachment against Richard Nixon in 1974. She highlighted Schiff's vocal desire to shed light on the 2016 election and address broader issues, such as the intersection of the president's foreign policies and the Trump family's global financial interests. However, considering the subsequent revelations about Adam Schiff's push for the Russian collusion narrative against Trump, it becomes apparent that Taylor's judgment was ideologically motivated against Trump. In a recent development that raises significant concerns about Adam Schiff's credibility, the House of Representatives took the unprecedented step of censuring Schiff in June 2023 for his role in spreading false accusations of Trump-Russia collusion. This action highlights the serious doubts surrounding Schiff's integrity and calls into question the validity of the assertions made by Margaret Taylor in her op-ed. Schiff knowingly misled the American people, willfully disregarding the truth in his relentless pursuit of a political agenda. By spreading baseless accusations, Schiff abused his position of power, eroding public trust and tarnishing the integrity of our democratic institutions.
CLAIMED 'THERE HAS NOT BEEN EVIDENCE OF SIGNIFICANT DISORDER' IN SEATTLE DURING 2020 RIOTS:
On June 16, 2020, Margaret L. Taylor co-authored an article on Lawfare titled "How Presidents Talk About Deploying the Military in the United States," wherein she criticized President Trump for his tactics regarding the deployment of the military during the civil unrest of the 2020 riots. Taylor suggested that President Trump failed to emphasize that federal troops should not be seen as a substitute for local law enforcement. Instead, President Trump communicated to governors that they needed to "dominate" the streets, or else he would consider deploying troops. Additionally, Taylor questioned the basis of Trump's tweet, implying that there was no significant disorder in Seattle to justify his reference to the city's decision to close a police precinct. Taylor criticized Trump's language and perceived disregard for federalism and constitutional rights.
CRITICIZED SENATOR COTTON AND REP. GAETZ FOR RHETORIC AGAINST 2020 RIOTERS:
On June 2, 2020, Margaret L. Taylor co-authored an article titled "Can Congress Work Together to Calm the Country?" where she expressed criticism of President Trump's response to the George Floyd riots. Additionally, she singled out Senator Tom Cotton and Rep. Matt Gaetz for their support of Trump's rhetoric. Taylor began by accusing President Trump of responding to the protests with inflammatory and divisive rhetoric. She highlighted President Trump's criticism of governors for not using more force and his threat to invoke the Insurrection Act. She further criticized the use of tear gas on protesters to facilitate a photo opportunity for Trump in front of a church. Taylor argued that it was important to recognize the alleged grievances of protesters amid the global pandemic: "With a president apparently bent on escalating tensions, the country needs a resolved legislative response. While there are plenty of members piling on divisive and escalatory rhetoric—Tom Cotton and Matt Gaetz being recent notable examples—there are nonetheless glimmers of hope for a constructive bipartisan response. This type of reaction is still possible, though it may ultimately be limited in scope and effect… Likewise, no legislative consensus has emerged on how to respond either to Trump's threats to invoke the Insurrection Act or to his legally empty claim that he will be designating "Antifa" as a terrorist organization."
SUGGESTED USE OF IMPEACHMENT AND ARREST POWERS TO ENSURE TRUMP ADMINISTRATION OVERSIGHT COMPLIANCE:
In a September 23, 2019 Lawfare article, Margaret Taylor discussed the ability of Congress to check the powers of President Trump. Taylor noted that President Trump had already utilized emergency powers to fund the southern border wall and questioned whether there were any major policy initiatives from the White House that would require legislative action. Taylor also highlighted Trump's preference for acting Cabinet members, which allows him more flexibility, and suggested that budgetary pressures would necessitate coordinated action from both houses of Congress. She contemplated various avenues, including delaying confirmation hearings, withholding support for administration programs, initiating impeachment proceedings, and utilizing arrest powers, but expressed uncertainty about their effectiveness given the current political landscape: "Congress could look to its other constitutional tools— like delaying confirmation hearings, refusing to move forward on legislation the president needs to achieve his agenda, using the power of the purse to withhold support for administration programs, initiating impeachment proceedings and perhaps even utilizing arcane arrest powers—to vindicate its prerogatives. But even if Democrats had such cooperation from Senate Republicans, it is not clear which tools would actually work on this president."
CALLED SENATOR PAUL'S LACK OF SOCIAL DISTANCING 'RECKLESS':
In an article for Lawfare titled "Congress Needs a Coronavirus Failsafe—Before It's Too Late," published on March 23, 2020, Margaret L. Taylor co-authored an article expressing concerns regarding the adherence to social distancing measures by Senator Rand Paul. She highlighted the importance of responsible actions in the face of the COVID-19 pandemic and pointed out the potential risks associated with not following recommended protocols. Considering Senator Paul's subsequent diagnosis with COVID-19, Taylor voiced her belief that his behavior might be "reckless."
STATEMENT ON PRESIDENT TRUMP'S IMPEACHMENT:
During a podcast for the Brookings Institution called The Current on September 24, 2019, Margaret Taylor delved into the Trump impeachment proceedings. Taylor suggested that that the inclusion of a whistleblower complaint added credibility to the allegations, and that the involvement of the intelligence community intensified the national security implications.