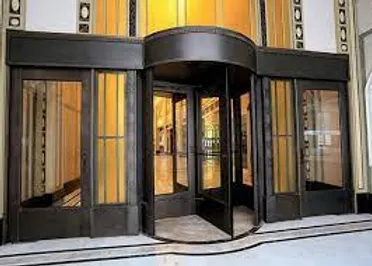 WASHINGTON, DC – A new analysis conducted by the American Accountability Foundation (AAF) reveals the extent to which employees of the U.S. Department of Justice come from Big Tech and vice versa.
AAF's analysis of LinkedIn records and other public reports shows that Big Tech has hired not less than 360 former Justice Department employees – many very recently. Our analysis also finds that not less than 41 Justice Department employees previously worked for Big Tech and currently hold influential roles inside the Department. Just a few examples include:
Glenn Leon, the chief of the Justice Department's criminal fraud section. Leon left his role as Deputy Chief of the DOJ criminal fraud section to go directly to Hewlett Packard, the company credited with starting Silicon Valley, where he was responsible for investigations and corporate compliance as Senior Vice President and Chief Ethics & Compliance Officer. Leon then rejoined the Justice Department in 2022 to oversee federal investigations into corporate fraud. The Justice Department has had numerous cases before it concerning HP: a settlement for defrauding the federal government; a settlement for bribing officials in foreign countries; and an investigation – initiated due to information provided by HP, and conducted with HP's cooperation – into a company acquired by HP over allegations it committed accounting fraud.

Keith Edelman, Senior Counsel to the Assistant Attorney General, Criminal Division. Edelman began his DOJ career as an Assistant United States Attorney before directly joining Meta as Associate General Counsel for regulatory matters. He then jumped straight back to DOJ in his current role. Lawrence Reicher, Corporate Counsel, Litigation and Regulatory at Amazon. Immediately before joining Amazon to assist its antitrust team, Reicher was chief of the Office of Decree Enforcement & Compliance within the Antitrust Division of the DOJ.

Chris Sonderby, VP & Deputy General Counsel at Meta. Sonderby served as an Assistant U.S. Attorney and then as DOJ's senior representative in Asia for transnational criminal matters. He then went directly from DOJ to Facebook (now Meta) where he oversees a legal team of 500+ that is responsible for investigations and regulatory matters.
Since President Biden won election, Google has hired 40 employees who previously worked for the Justice Department. Of the 103 Amazon employees with DOJ experience, 61 were hired after President Biden was elected. Since Biden's election, Microsoft has hired 26 legal and technological employees with DOJ experience, and Meta has employed 53 professionals who previously held positions at the Justice Department.
The revolving door between the Justice Department and Big Tech raises questions about conflicts of interest at the Department, the Biden administration's rhetoric about uniting against Big Tech abuses, and the steps taken by Big Tech to evade accountability.
AAF's data on the DOJ Revolving Door can be found online for All Companies, Significant Individuals, Apple, Meta, Amazon, HP, Microsoft, and Google
AAF President Tom Jones released the following statement: "As Big Tech continues to target conservatives, the revolving door between the Justice Department and Big Tech calls into question the Biden administration's willingness to end these abuses rather than collaborate with Big Tech."
The American Accountability Foundation is a non-profit government oversight and research organization that uses investigative tools to educate the public on issues related to personnel, policy, and spending. AAF deploys aggressive research and investigations to advance conservative messaging, rapid response, and Congressional investigations, while heavily scrutinizing politicians and establishment organizations, policies, and projects.